Detroit Wedding & Event DJ Prices
A big benefit of having DJ Eddie for your event is PRICE!
Because we do so little paid advertising (no bridal shows or media), and manage our own website/social media, you get Top Level entertainment for several hundred dollars less than similar level competitors.
No gimmicks... To provide a consistently exceptional performance/show, certain things need to happen. DJ Eddie doesn't compromise, or leave anything to chance, thus we have all-inclusive pricing for formal events, noting:
Event Planning:
* Pre-Event Consultation(s) covering every detail and music.
* Personal Online Event Planner
* On-Line Music Library
Professional Services:
* Formal (or per your specifications) Attire
* Master of Ceremonies
* Cocktail Music
* Dinner Music
* Continuous Dance Music (no breaks)
* On-Site Event Coordination or Assistance (if you already have a Coordinator)
* Set-Up Before Guests Arrive (unless prohibited by hall)
Professional Equipment:
* Top Of The Line Commercial Sound System with 2 Speakers
* Wireless Microphone(s) for Toasts and Other Announcements
* On-Site Back-Up Equipment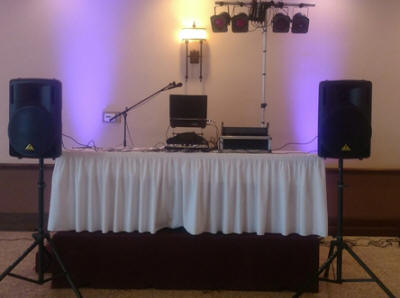 Light Stands / Trussing (Only With DJ Eddie):
* One to Two Light Stands Providing Illumination from up to 10' Overlooking the Dance Floor
Lighting:
* 4 to 8 - Par Lights (LED or Old School)
* 1 - Controller for Light Control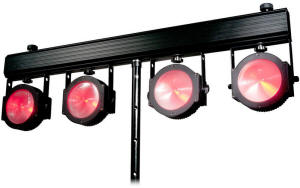 ---
Pricing varies by date, time, location, and type of event. If you fill out an inquiry form (see below), with details, we will send you a quote for your event. General pricing information is available below.
Is DJ Eddie Available For Your Date?
CHECK YOUR DATE
Call 810.343.0194
Pricing For All 2018 & 2019 Dates!
The Following Include The Personal Service of DJ Eddie
Wedding Receptions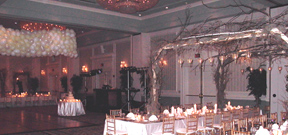 PRICING
RECEPTION ONLY
2018 & 2019 Events: $999 for up to 6 Hours!
Includes LED Dance Floor Lights.
CEREMONY & RECEPTION
2018 & 2019 Events: $1199
Includes Ceremony Sound System & Music and Reception Package
CEREMONY ONLY
Click here to visit our Wedding Ceremony Page
UNEDITED VIDEO FOOTAGE OF YOUR DANCE FLOOR *
2018 & 2019 $199 - Your choice of DVD or USB Flash Drive
* Only available with any DJ Package
LED Uplights
$15 Per Fixture With Any DJ Package (see Rental Page for stand-alone).
Your choice of color(s). Up to 16 available.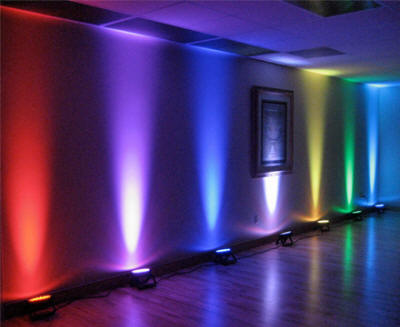 Custom LED Monogram Gobo Projected on Wall, Floor or Ceiling
$200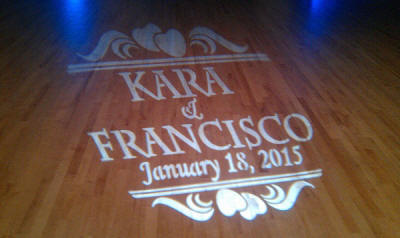 Corporate and most other Special Events
2018 & 2019 Events: $899 for up to 6 Hours!
Includes LED Dance Floor Lighting
Graduation Parties
2018 & 2019 Events: $799 for up to 6 Hours
Includes LED Dance Floor Lighting
Karaoke (monitor and up to 4 wireless mics)
Add $60
Location of event must be in Wayne, Oakland, Macomb, St. Clair, or Lapeer County. Ann Arbor area also included.
If your event takes place outside these areas, the discount is still valid, but a travel charge will be applied.
Booking must take place before the end of 2018.
$599 Special




Any Event With A Professionally Trained (by DJ Eddie) DJ & MC




$599 - Up to 5 Hours Performance Time - No Lighting.
---
FAQ: Why are weddings more expensive?
Answer: For informal events, pre-event meetings are quick and sometimes can be done by phone.
Corporate events require a little more preparation, there may be speeches, other forms of entertainment (or events) to coordinate & prepare for, and they usually require formal appearance.
DJ Eddie spends over 20 hours (meetings, preparation, set-up, performance, tear-down & driving) on each wedding.
Call 810.343.0194
---